Posted in
Documentation
on January 28th, 2015 by admin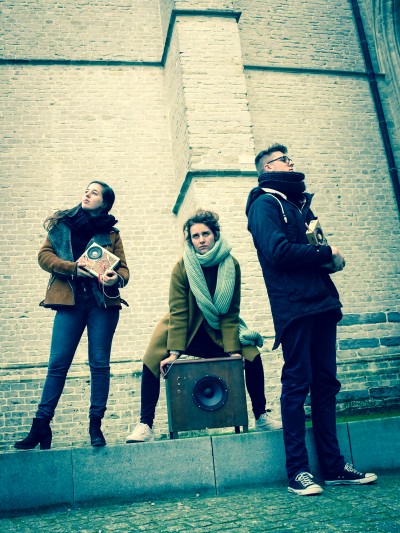 Together with Jeroen Vandesande, I gave my Neanderthal Electronics instrument-building workshop to a group of students of the RITS Winterschool (Erasmushogeschool RITS, Brussels) from 12-23 JAN 2015. Over these ten days, the participants with backgrounds in acting, writing, theater tech and radio production designed, constructed, learned to play and created a composition using their own self-built DIY electronic instruments. A variety of circuits–including CMOS logic chips, amplifiers, portable loudspeakers, contact microphones and opto-electronics–ensured that each instrument gave a unique voice to each player in the piece.
The resulting 16 minute composition (inspired by the works of Alvin Lucier, Pauline Oliveros, John Grzinich, David Tudor and others) was an immersive, surround-sound experience, performed in a darkened room for an eyes-closed audience of 25 people at a time. In the piece, a swarm of individual, simple sound sources such as tones and textures are modulated and moved through the space physically by the performers to create a complex sonic environment. Delicate and intimate sounds pass closely near the bodies and ears of the audience, while stronger, more extreme sounds occur at the edges of the space to give a sense of the architecture of the room and the objects in it.
Composed and performed by Bram Verrecas, Amber Meulenijzer, Jana Rymen, Kimberly Struyf, Francesca Van Daele, Anna Van Hoof, Max Adams, Zoë Bossuyt, Iben Stalpaert, Milan Van Doren, Nils Melckenbeeck, Emma Schiettecatte, and Michèle Even at Kunstencentrum NONA, Mechelen, Belgium on 23 JAN 2015.
Much gratitude to Dieter van Dam for the invitation!
Workshop info here: http://macumbista.net/?page_id=497
PLEASE LISTEN TO THIS CLIP WITH HEADPHONES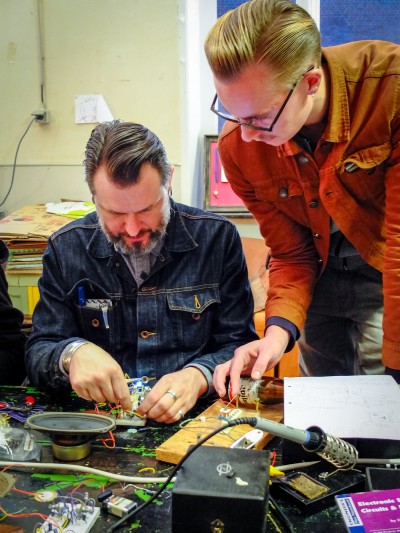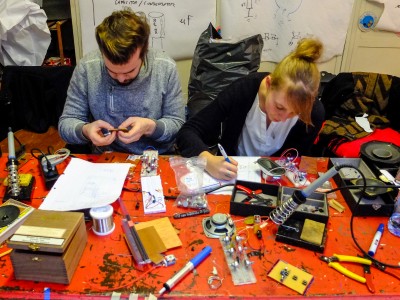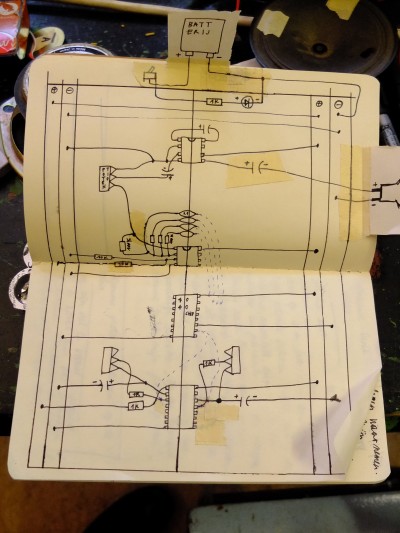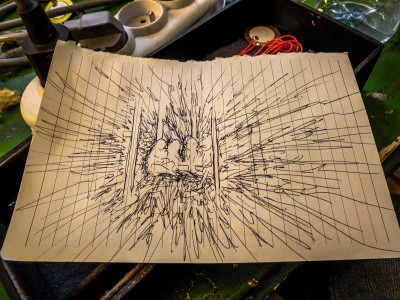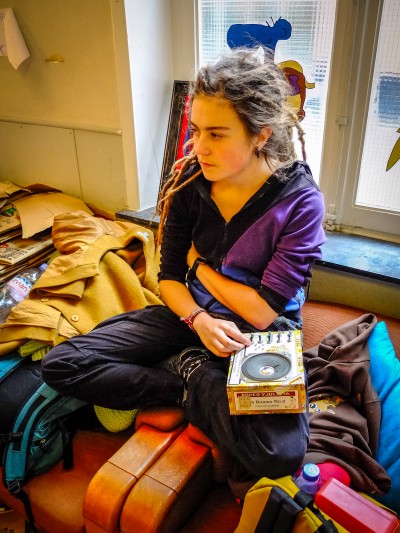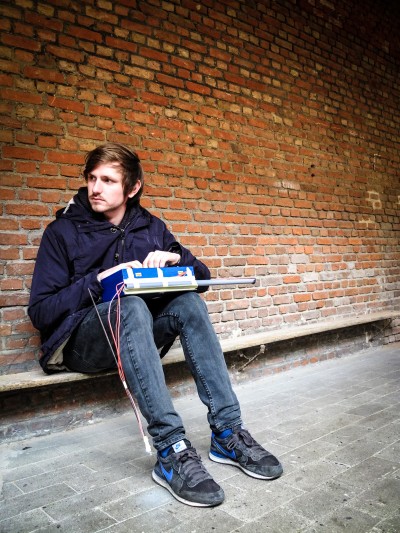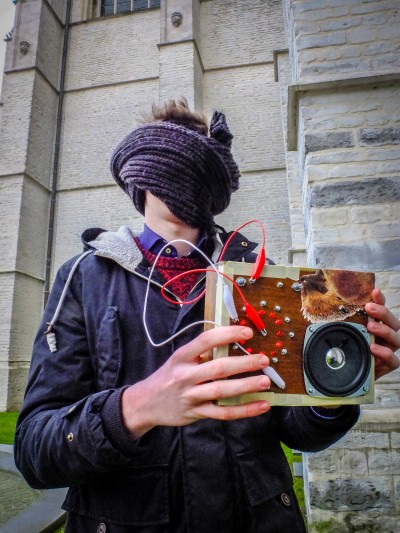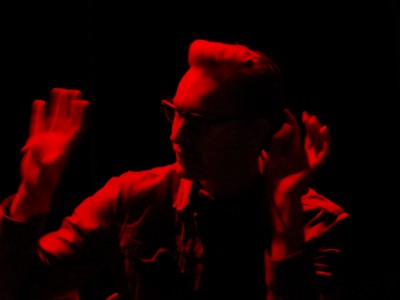 Tags:
audio
,
belgium
,
performance
,
photo
,
synthesizer
,
workshop