Macumbista WolfTone SoundBox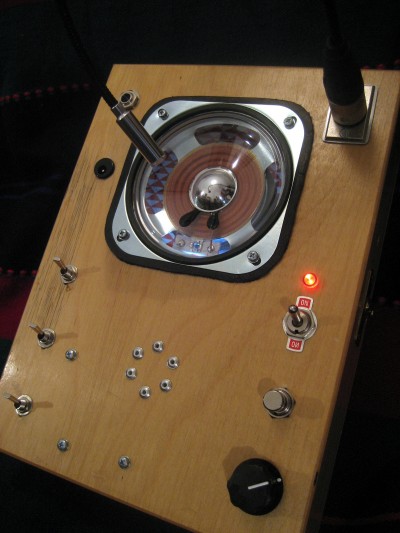 The WolfTone SoundBox contains a children's toy voice-changer circuit which has been modified to include three switches and six touchpoints which interactively modify the sound, 9V battery/DC jack power, a line-level/headphone output, a backlit transparent speaker and an interior lined with handmade Japanese paper. A detachable condenser microphone provides the input to the circuit, which can be either the performer's voice or feedback from the speaker.
Please view the video at the bottom of the page for a demo of the first prototype circuit.
The price is EUR 225 (incl. 19% EU VAT) / EUR 190 (shipped outside the EU) plus shipping. Each instrument is made to order with a 50% deposit on the price required to begin work.
Please contact me using the CONTACT page here, or through MACUMBISTA at-the-domain GMAIL dot COM. Thank you for your kind attention.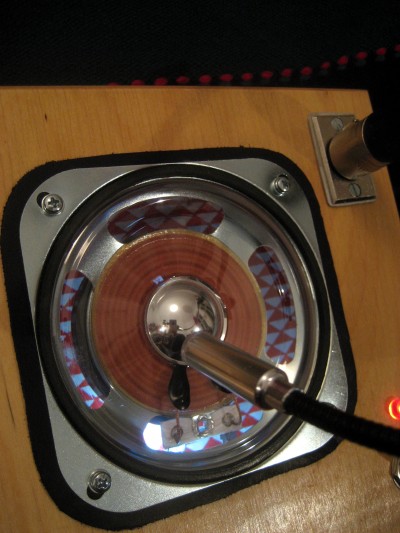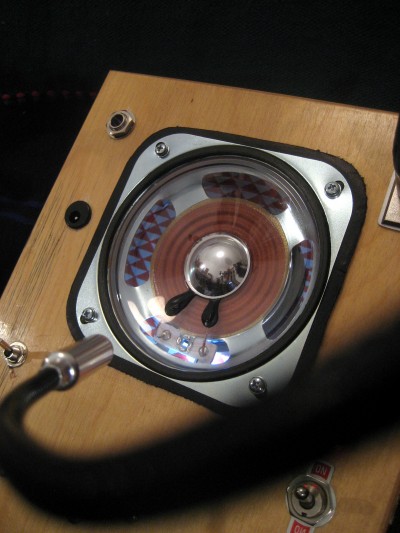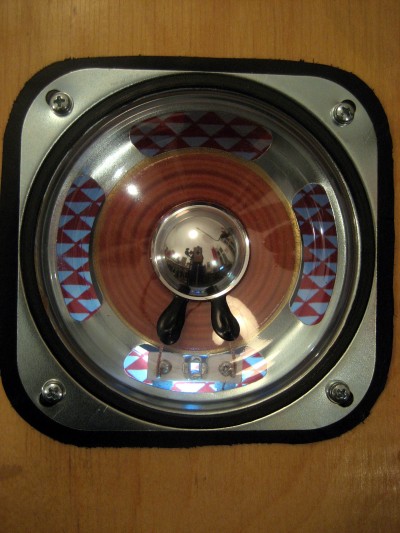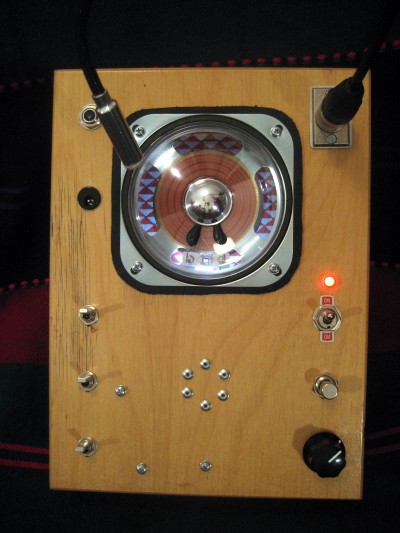 WolfToneBox Demo from macumbista on Vimeo.