Machine Deva Sound Track by macumbista
Original soundtrack by Derek Holzer for the short film "Machine Deva", by Steve Holzer (19min, 2012, TX, USA). A very abstract love story created directly on 16mm film, using familiar and not-so-familiar direct manipulation. Hand color and intervention on found footage with unusual transfer techniques put the visual experience somewhere between cave paintings and a hand-held video of a dream world.
Tracklist
1.0: brief introductions/those who cannot remember [6:06]
2.0: first mutation [4:34]
2.1: the lecture("étant donnés") [1:51]
2.2: take the elevator [1:04]
3.0: second mutation/the dance [4:43]
Recorded April 15-May 15 2012, RSS-82 Berlin.
Derek Holzer: analog synthesizer, electronics, pure data, organ, percussion
Steve Holzer: synthesizer(1.0), guitar(2.1)
I will have CDRs of this soundtrack and DVDRs of the film itself available in late November, and I will try to organize a screening in Berlin to coincide with this. Please note that the film itself will not appear online, due to the detailed nature of the film manipulations which lose much of their impact through compression. Unless you are lucky enough to visit a screening organized by myself or Steve, the DVDR will be the next best thing. Please contact me if interested.
TONEWHEELS France Photos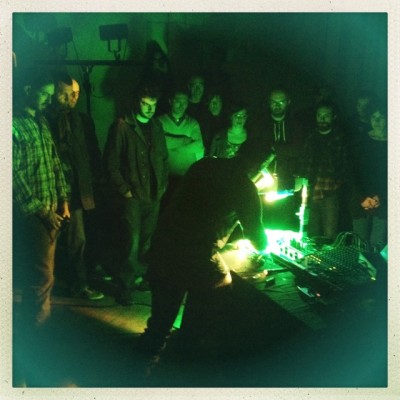 Photos from Pau performance by Alvaro Ayuso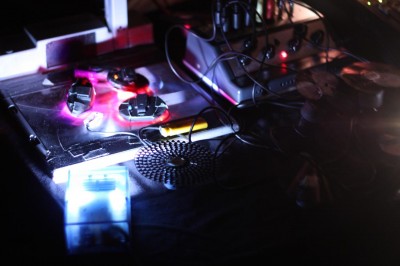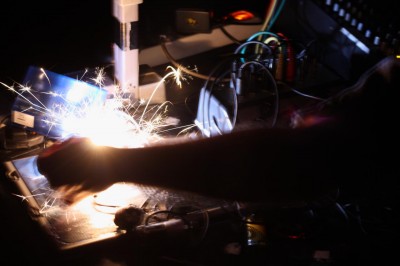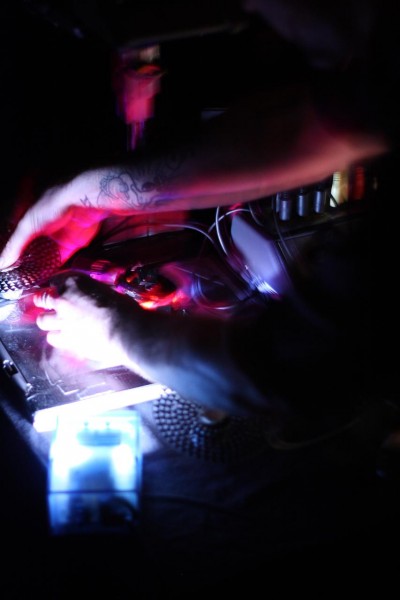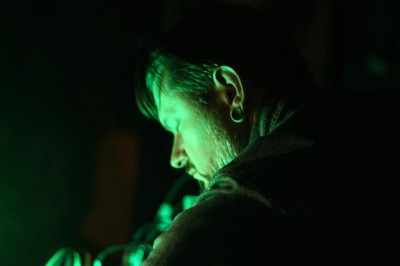 Photos from Pau performance by Nicolas Godin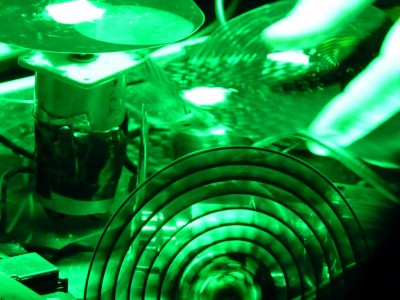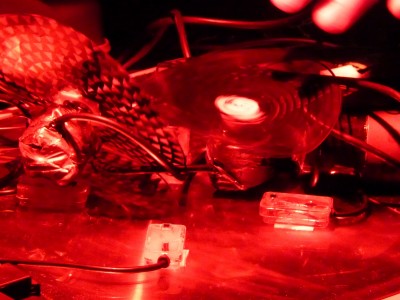 Photos from Pau performance by Sandrine Ferrer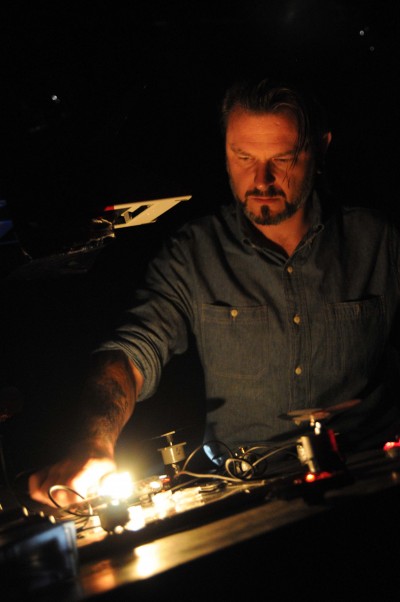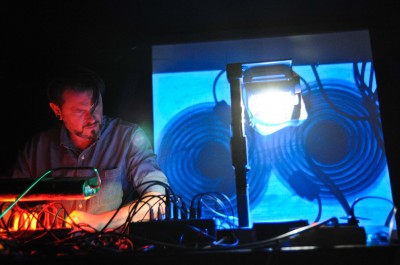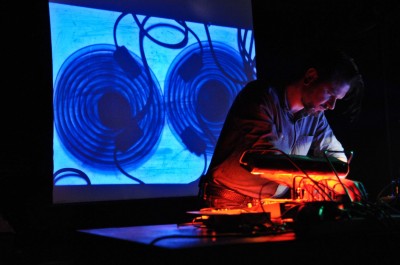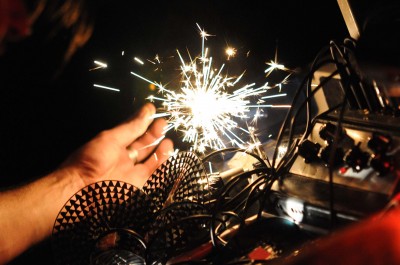 Photos from Marseille performance by Pierre Gondard
On the Road Again…
22-26 Oct: Neanderthal Electronics Workshop, Det Jyske Kunstakademi, Aarhus DK
26 Oct: Macumbista live set, SPLAB, Aarhus, DK
29 Oct – 02 Nov: Neanderthal Electronics Workshop, Nordic Sound Art, Copenhagen DK
02 Nov: Macumbista's 40))) birthday whiskey-sipping session, hosted by Mads Bech Paluszewski-Hau, Copenhagen DK. RSVP for info.
05-09 Nov: Neanderthal Electronics Workshop, Sibelius Academy, Helsinki FI
Tags:
audio
,
denmark
,
france
,
neanderthal electronics
,
performance
,
photo
,
tonewheels
,
workshop