Posted in
Announcement
on March 19th, 2008 by admin
Tags:
flier
,
performance
Posted in
Announcement
on March 7th, 2008 by admin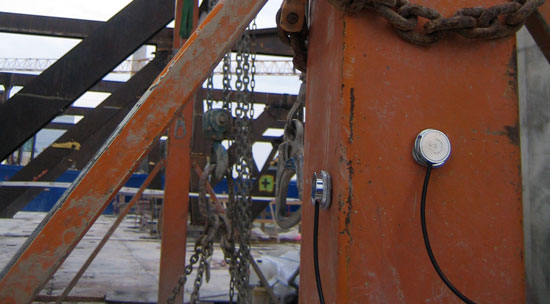 image: Sophie Erlund and Jodi Rose listening in to the Palast der Republik, Berlin, 2008
My dear friend Jodi Rose has put together Sound Constructions, a weekend on the topic of sound and architecture this Saturday and Sunday at the Program initiative for art + architectural collaborations in Berlin. This quite strangely coincides with the topic of the Tuned City event which I am co-curating next 1-6 July, and which Carsten Stabenow and I will speak about at this event.
Saturday is a panel discussion + performance, and Sunday is an edition of Das Kleine Field Recording Festival, put together by my one and only homie Rinus van Alebeek. Be there!
Now Playing
Johnny Lee – The Urban Cowboy
Nick Cave and the Bad Seeds – Henry's Dream
Black Sabbath – Paranoid
Unknown Artists – Music of Iran (some truly haunting vocals, lute, percussion pieces…copied from the IPod of Evelina Domnitch & Dmitry Gelfand in Amsterdam…titles in Japanese so who knows WTF this comes from…)
Tags:
berlin
,
lecture
,
playlist
,
tuned city
Posted in
Text
on March 2nd, 2008 by admin
In honor of Linda Montano's works with Tom Marioni (Handcuff, 1973) and Tehching Hsieh (pictured above, 1984)…and perhaps to enliven what might be an otherwise perfectly average evening, I'd like to invite someone, stranger or friend, to be handcuffed to me for the entire evening at the Black Dice concert (Festsaal Kreuzberg, Monday 3 March 22:00). Particulars such as gender or age unimportant. Serious inquiries only. Deadline 16:00 tomorrow for replies.
Some background reading:
The Year of the Rope: An Interview with Linda Montano & Tehching Hsieh
best!
d.
Tags:
berlin