Macumbista Custom SoundBox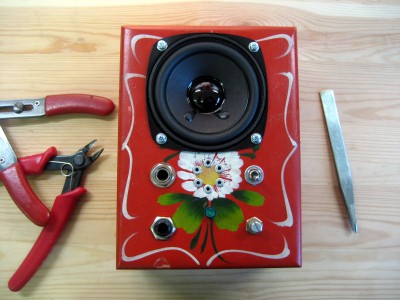 SoundBoxes are small, portable and battery-powered electro-acoustic instruments. They can create a variety of drone and reverb-type sounds through feedback between a small speaker and a resonant piezo-electric microphone, as seen in this video. Or they can bring out the hidden sounds within found objects as seen in this video. This page showcases a number of custom and special SoundBoxes using unique wooden boxes and/or special speakers.
All SoundBoxes shown on this page have been sold, and at the moment I am not building new SoundBoxes for sale. I do continue to offer the SoundBoxes workshop, if you have the opportunity to attend or host one.