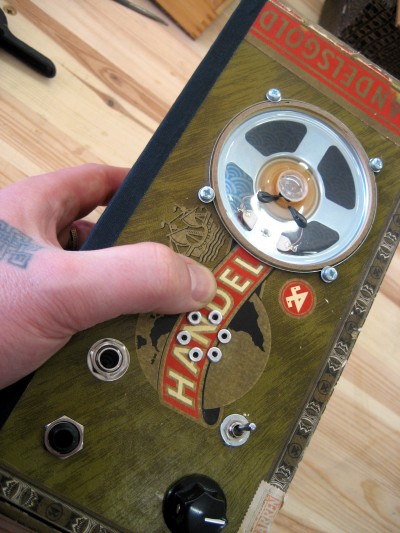 SOUNDBOXES WORKSHOP
Discover the hidden sonic qualities of objects from our everyday world in this hands-on workshop, combining the arts of electronics, sound and performance.
SoundBoxes are small, primitive electro-acoustic instruments built from a wooden box, a speaker, a small audio amplifier and a contact microphone. They can create a variety of drone and reverb-type sounds through feedback between the speaker and microphone, as seen in this video. Or they can bring out the hidden sounds found within everyday objects as seen in this video. They also have small touchpoints which can be used to produce a variety of "crackle box" and "circuit bending" sounds.
This workshop has two parts. During the first day, we will learn about electricity, how it becomes sound and then how to build the SoundBoxes themselves. On the second day, we will explore the possibilities of the SoundBoxes through a series of listening and improv exercises, with the goal of collaboratively creating a score for a sound performance of approximately 15-20 minutes in length. This piece will be presented at the end of the second day.
This workshop does not require any previous knowledge of electronics, only an interest and a curiosity in both sound and instrument-building.
Further information and images can be found here: http://macumbista.net/?page_id=1897
WHAT TO BRING
* One loudspeaker (new, second-hand or salvaged), or one old electronic device containing a functioning loudspeaker of decent size (approx 90mm or larger) which we can remove. The size of this loudspeaker will determine the tone and loudness of your instrument – bigger is usually better. Look in old radios, electronic clocks, hi-fi systems, boomboxes or car audio systems for your own unique speaker!
* A cigar box or similar wooden box to create the instrument. The box should be big enough to hold your speaker, and the lid must not be thicker than 5mm.
Alternately, I will have cigar boxes and loudspeakers for sale if you cannot locate your own.
Participants may also wish to bring their own found objects and images to create a unique audiovisual cabinet of curiosities. Some guitar effect pedals can also make the box more interesting.
All other materials and tools will be provided.
WORKSHOP COSTS
* Basic SoundBox + two workshop days: EUR 40 You can see examples of this SoundBox here: http://macumbista.net/?p=3457
* FuzzTone SoundBox (with integrated distortion effect, for advanced builders) + two workshop days: EUR 55. There are limited materials for this type of box! You can see examples of this SoundBox here: http://macumbista.net/?p=3988
* Vintage wooden cigar box (if needed): EUR 5
* 92mm loudspeaker (if needed): EUR 3.
BASIC SCHEDULE
SAT 18 JULY 13:00-18:00: introduction and box-building
SUN 19 JULY 14:00-18:00: improvisation, score-creation and rehearsal
SUN 19 JULY 18:00-19:00: performance (invite your friends!)
LOCATION
Atelier Macumba, Herzbergstr 55 (Eingang B), Berlin-Lichtenberg
REGISTRATION
Pre-register for this workshop by sending an email with the subject "BERLIN SOUNDBOX WORKSHOP" to MACUMBISTA at the domain GMAIL dot COM. Please indicate whether you would like to build the Basic SoundBox or the FuzzTone SoundBox.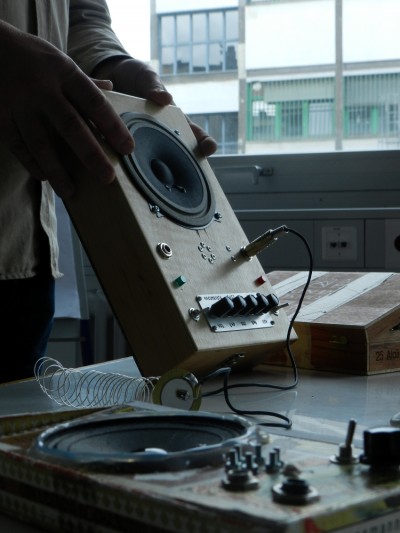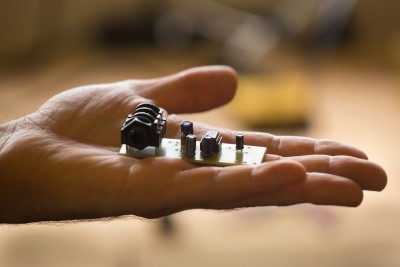 Tags:
berlin
,
soundboxes
,
workshop