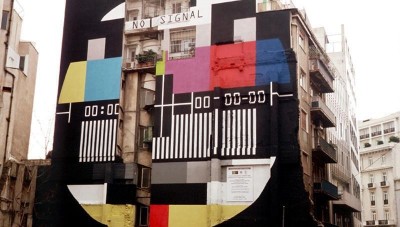 Live internet radio from NK Projekt Berlin, starts 20:00 CEST, Weds 31 July. The show will also be archived on the radi0n website.
"Several years ago, I abandoned the digital sound world to spend (quite a bit of) time building a modular analog synthesizer based on the forms and functions of the legendary Serge and Buchla systems from the 1960s and 70s. In performance, I summon the chaotic, generative powers of this machine to explore the physical affects of volume, frequency and complexity within a given space. For fans of Maryanne Amacher, Bernard Parmegiani, Eliane Radigue and Slayer."
–Derek Holzer
My apologies for those that couldn't connect to the stream… no one told me it was limited to 10 people until too late! I have uploaded the two live sets and interviews as an edited MP3, total 59 minutes: http://tinyurl.com/mqlm3uc
This will be up until 08 August. Enjoy!
Tags:
berlin
,
performance
,
synthesizer