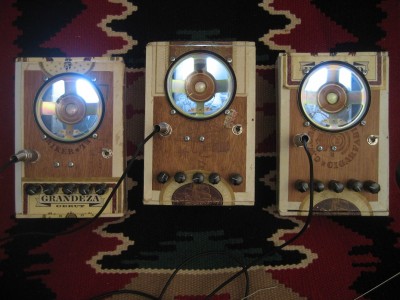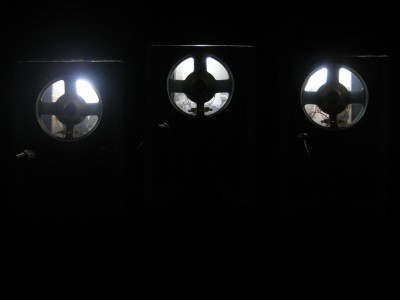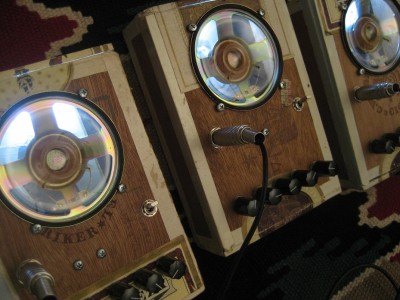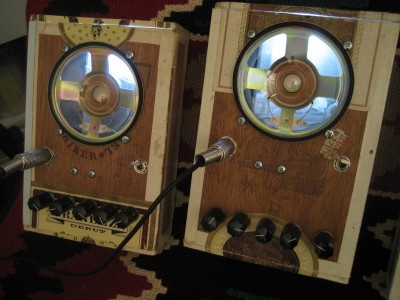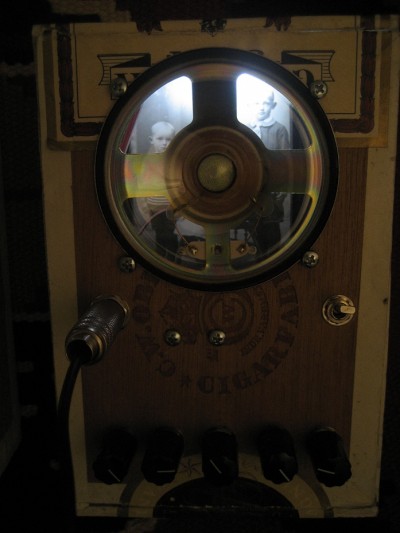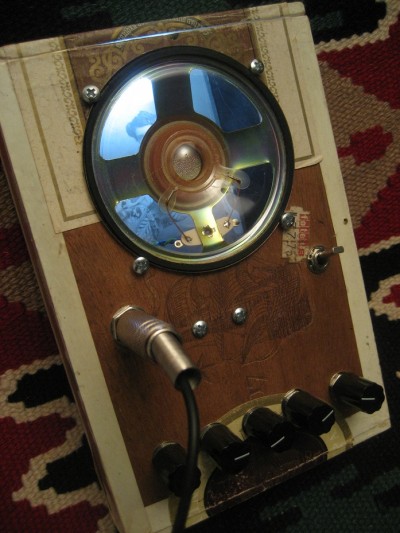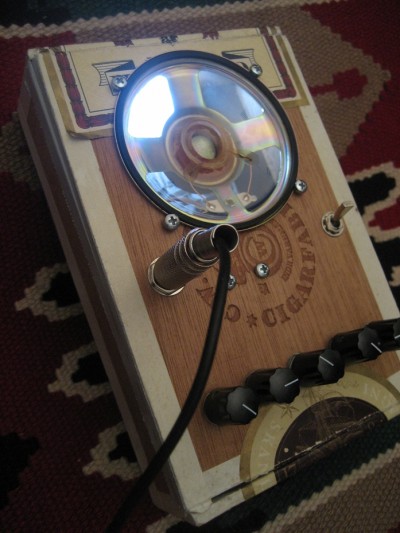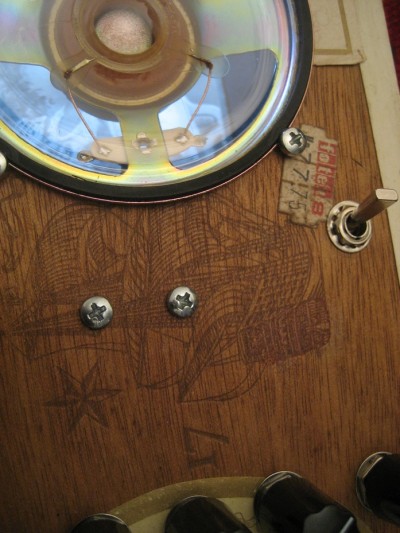 Mr. Dykshoorn was buried with his "divining rod," a thread of piano wire that served, as he wrote in his book, "as an aid to my concentration" during case work.

–Matt Flegenheimer, Marinus B. Dykshoorn, Psychic, Is Mourned in Bronx, New York Times 10.10.11
Many systems of clairvoyance involve the observation of a delicate apparatus–a thin wire,  a stream of smoke, a candle flame or the hiss of white noise–which exists in a borderline state and is thus highly sensitive to the influence of forces both seen and unseen. The non-linear feedback loop between a loudspeaker, microphone and high-gain amplifier circuit responds dramatically to minute changes in its immediate environment, fulfilling the requirements of both a potentially chaotic system as well as the needs of the would-be psychic investigator.
The Ghost Locket Triptych was created between 7-11 October 2011 in Aarhus, Denmark for a battery-powered seance executed by Derek Holzer and Kristian Hverring on the evening of 12 October. These lockets use locally-sourced materials embodying certain historical resonances noted by the artist during his stay here. Internally, each locket contains a hand-built Germanium transistor distortion circuit, a 1/2 Watt audio amplifier, a small speaker, a source of illumination and an antique photograph–the ghost within each machine.
The artist remains indebted to a series of conversations with the estimable Mr. Martin Howse of London and Berlin for inspiration in these and other matters.
The three elements of the Ghost Locket Triptych will be available for sale individually or as a set following the performance in Aarhus. THE EDITION IS SOLD. Please contact the artist for more information.
Tags:
chaos
,
denmark
,
for sale
,
photo
,
soundboxes