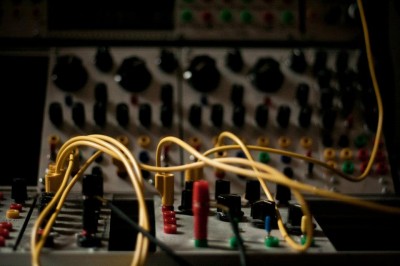 (Bread-burning synth photo by Terje Toomistu)
I will be playing a live improvisation for DIY analog modular synthesizer next Friday at O'Tannenbaum, along with bareth/stadler (Florinn Bareth–e-violin, Max Stadler–electronics) and Nicolas Humbert.
Info
Several years ago, I largely abandoned the digital sound world to spend time building a modular analog synthesizer which reinterprets and hybridizes the forms and functions of the legendary Serge and Buchla systems from the 1960s and 70s. During my improvisational performances, I summon the chaotic, generative powers of this machine to explore the physical affects of volume, frequency and complexity within a given space. For fans of Maryanne Amacher, Bernard Parmegiani, Eliane Radigue and Slayer.
Friday 18 Jan 2013, 21:0
O'Tannenbaum
Sonnenallee 27
Berlin 12047
Germany
Tags:
berlin
,
performance
,
photo
,
synthesizer