Wolf-Tone Box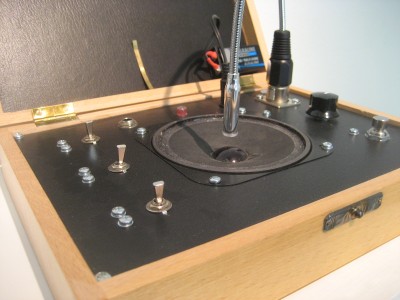 Wolf-Tone Box, Derek Holzer 2012. Microphone, speaker, voice-changing circuit, antique wooden box. Created for the "Invisible Time" show at MUU Gallery, Helsinki, 8-21 June 2012. For sale, inquire here.
Helsinki Report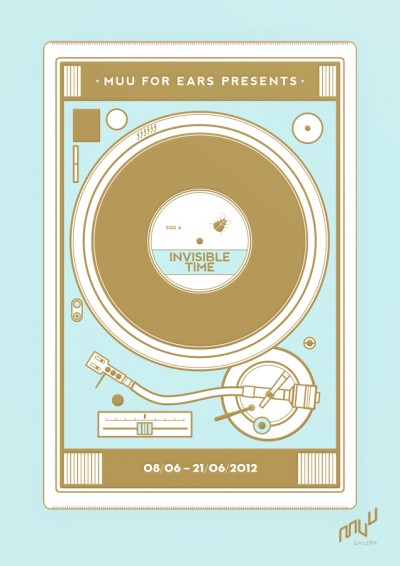 The MUU opening went very nice, a good crew running the space with a nice selection of artists. My favorite moment was when a little girl, aged four and very shy at first, quickly learned how to play one of the SoundBoxes better than me! I brought 7 sound boxes in total, which remain available for visitors to experiment with for the next two weeks, as well as screened the nonlinearity and cryptography videos. Installation views below.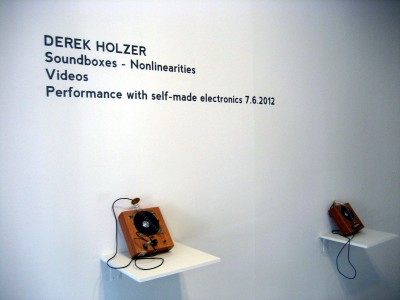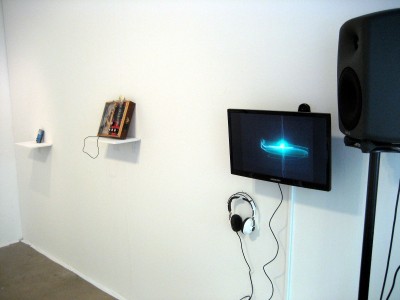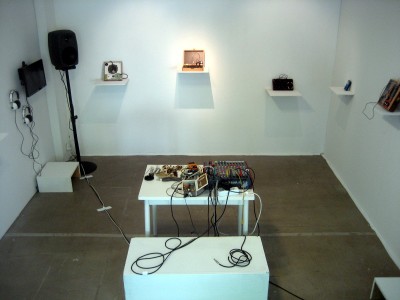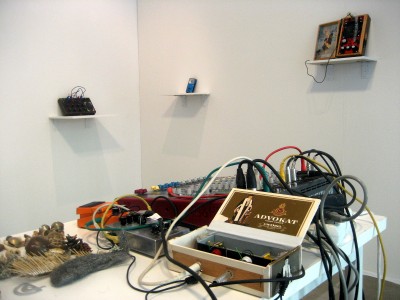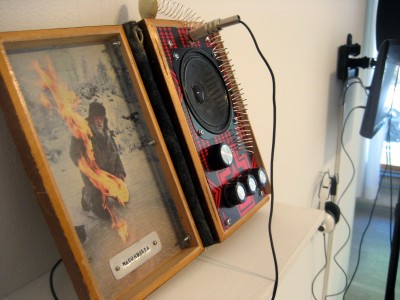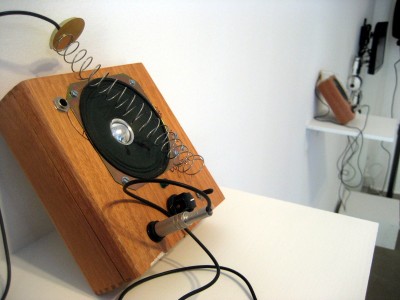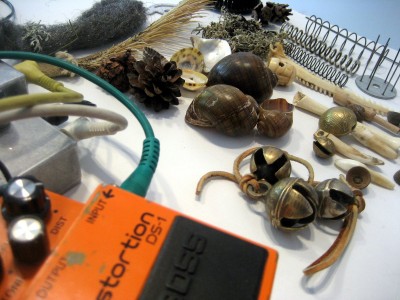 The travel was a bit rough, however. I'd been a bit sick the days before the flight, and when the plane landed in Helsinki, my left ear felt like it was going to explode. I asked a doctor, who said I might rupture my eardrum if I flew, and weighed the options of a trip by boat, bus and train back to Berlin. Things seemed best to use the airplane ticket the gallery already paid for, rather than spend money and time I don't have on a 30+ hour overland journey. But the four hours I spent swallowing hard to keep my eardrum from bursting were pretty nerve-wracking…
Moral of the story: don't fly with a flu. Trust me.
Tags:
finland
,
installation
,
photo
,
soundboxes