Filmmmaker Maren Sextro created this portrait of me for Groove.de in May 2012. Together, we visited the flea market and my studio, and spoke about my approach to sound, performance, "circuit bending" (a term I rarely use to describe my own constructions), DIY electronics and self-education.
Maren was kind enough to send me an HD version so that I could present this without the disgusting advertising, so once again I am in her debt. Enjoy.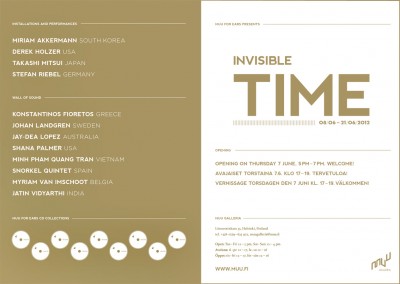 Helsinki Show
Next week I make a quick trip to Helsinki, where the MUU Gallery will be opening the latest "MUU for Ears" show. I will be showing one of the "nonlinearity suite" videos, playing a live set for small analog synth, soundboxes and found objects on 7 June and leaving a few artifacts there for the two-week run of the show. Some of these artifacts may be for sale. I will post more on this before I depart.
Tags:
berlin
,
finland
,
performance
,
soundboxes
,
video