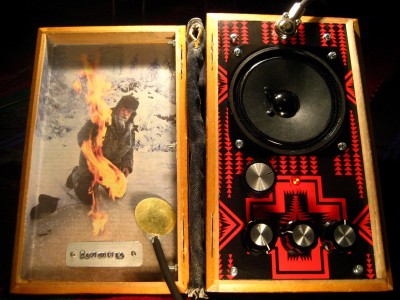 I will be giving a series of SoundBoxes workshops in Belgium and the Netherlands next month. This hands-on workshop combines the arts of electronics, noise, sculpture and collage to produce unique, "circuit bent" electroacoustic instruments.
Details here: http://macumbista.net/?page_id=1897
SOUNDBOXES WORKSHOP LIEGE: 09-10 April, L'An Vert
http://www.entonnoir.org/cg/copy/
SOUNDBOXES WORKSHOP DEN HAAG: 12 April, Villa K
https://www.facebook.com/events/1407118902885760/
http://www.stichtingcentrum.org/
SOUNDBOXES WORKSHOP ROTTERDAM, 13 April, WORM
https://www.facebook.com/events/560334607406703
http://www.worm.org/home/view/event/15049
Hope to see some of you there!
Tags:
belgium
,
netherlands
,
photo
,
soundboxes
,
workshop