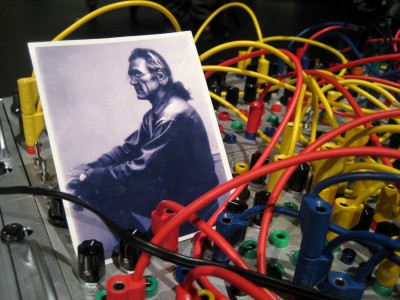 Dear friends.
Since last December my father has been battling cancer, and currently the prognosis is not good. You can read more on the issue here.
Now that I am here in southwest Texas with my father and our close family circle, there is a strange calm, as if we all know what must be done. There are small windows of consciousness, through which we can communicate with him. But the greater part of the time, he rests and prepares to let go of the meat-suit.
I am very thankful for the messages of support and kindness coming to me and my family here on various platforms. They do make a difference.
This very necessary last-minute trip takes some resources which are difficult for me to afford at the moment, however, and I am far more comfortable working for them than begging for them. Therefore — and I hope this does not strike anyone as crass commercialism, for that is not the intent — I am offering a 10% discount on any Benjolin, Butterfly Benjolin or FuzzTone SoundBox orders placed before 08 October, to be completed by the end of October with gratitude and love for the man and my mission to be with him here.
You can get an overview of these instruments here: http://macumbista.net/?page_id=4035
Thank you for your kind support.
Tags:
for sale
,
usa