Derek Holzer-Studio Improv 30 Apr 2012 from macumbista on Vimeo.
Getting the computer out of my live sound was the best thing that ever happened to me. When I work with the modular synthesizer, I feel like I have a piece of clay in my hands which I can squeeze in any direction I choose. This short improvisation was made during filming of the documentary "Learning to Listen", on sound artists in several European cities by London College of Communication students Dann Linn, Marianna Sangita and Andi Spowart.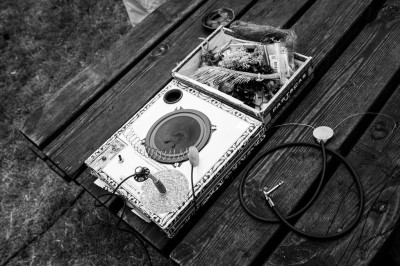 Soundbox at Norberg Fest, photo by possan
Norberg Report
I'm just back from my Swedish gig, where I spent the weekend gazing longingly at leggy blonds and red farmhouses, slapping mosquitoes, sipping expensive beers and teaching 25 people to build small noise-boxes in the summer sun. Concert went great, with a huge Function One sound system in the gigantic, resonant Mimer mine-shaft hall for that all-over body bass-massage kind of feeling. One of the best parts was that, some weeks ago, I dreamt that two friends from Estonia came to the festival with me. When I wrote them about it, they replied, "Roadtrip sounds like a great idea! See you soon!" So they did.
Big thanks to Sol Andersson and Johannes Ahlberg for the invitation and John Anker Corneliussen for the sound! Also managed to catch a few great sets, most notably by Carl Michael von Hauswolff and the lovely drone duo Kyrkan. Just as awesome, and tasty to boot, was James Brewster's Electro-acoustic cafe–a mic'ed up espresso stand with the option for extra delay or wah on your foamed milk.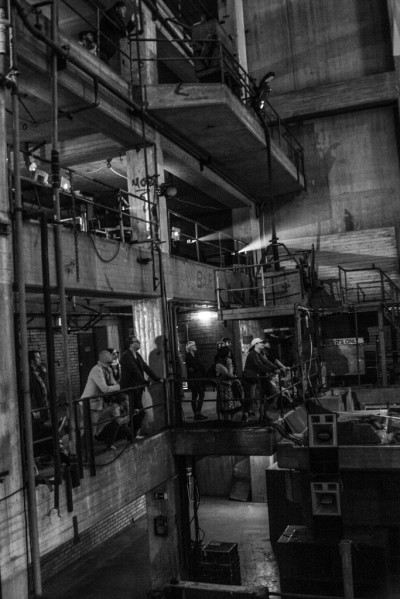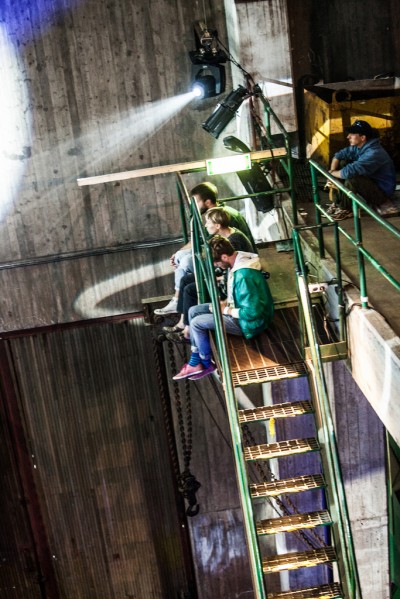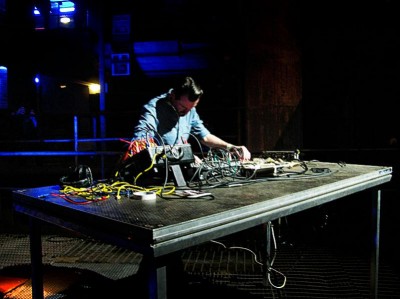 Interior of the Mimer photos by possan, Derek Holzer live set at Norberg Fest by Rotwang @ 99musik.se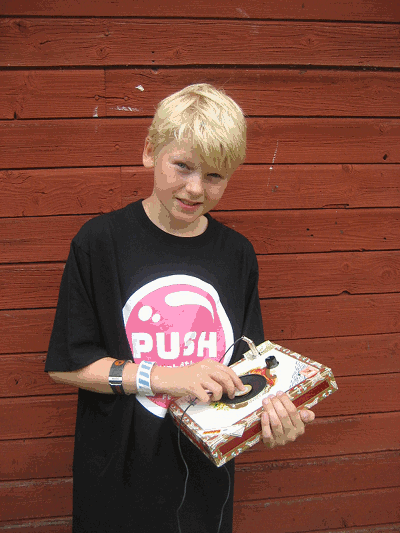 Another great thing was the wide range of folks who dropped by to build these little Neanderthal instuments–people who by and large would never show up at an "experimental noise" gig suddenly discovered the insane, child-like pleasure of making their own noise. A selection of these good people can be seen above. Thony Ekström has posted a 28 minute video of the workshop presentation here. I like the part where the orchestra warms up in the beginning…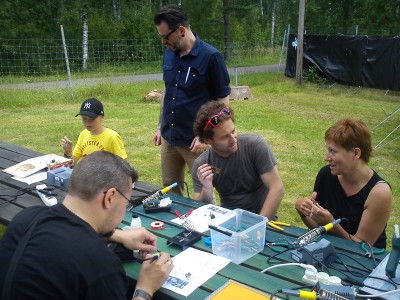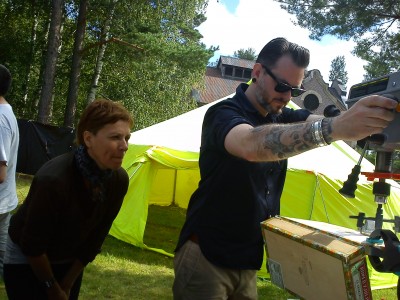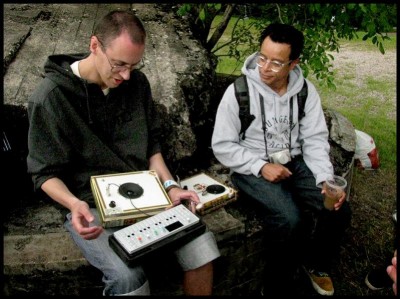 Norberg Neanderthal photos by Björn Eriksson and Rotwang @ 99musik.se (last). Tack!!!
Electronics Work

I spent quite a bit of July working on this chopper with a student named Alvaro Ayuso. He didn't quite finish it… a problem if you're a young Spanish dude with too many friends around I suppose. Synth building is a solitary pursuit. So consider this a work in progress. Good going so far, amigo, now let's bring it on home!
Tech details: line input, mic input, 2 x line outputs, dual VCA, 2 x VCO, dual VC Slope, Utility LFO, DC Mixer, Steiner VC Filter, Wave Multiplier. All PCBs by Ken Stone/CGS.
And finally… here's a Serge Power Supply Unit I built for my friend Richard Scott: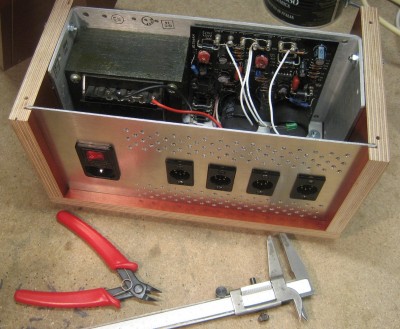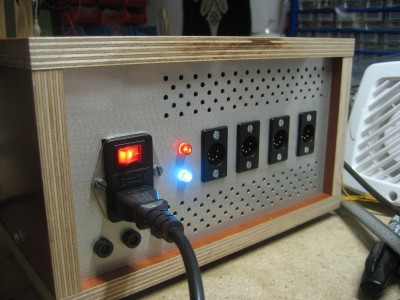 Yeah, I guess it's been a busy month…
Now Playing
old man gloom–no[2012 hydra head]
om–advaitic songs[2012 drag city]
swans–live at berghain[04 aug 2012 berlin](looking forward!)
Tags:
neanderthal electronics
,
performance
,
photo
,
playlist
,
soundboxes
,
sweden
,
synthesizer
,
video
,
workshop