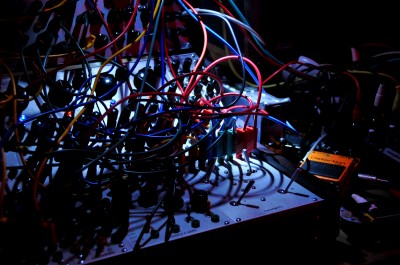 I'm currently waiting to see if Scandinavian Airlines can locate the suitcase containing my synthesizer, misplaced somewhere between Bergen, Norway and Aalborg, Denmark on Tuesday morning. After 36 hours a kind of delirium sets in, thinking about two and a half years of (uninsured) work floating around out there somewhere in the world.
Is it a sign I shouldn't have brought such a precious thing out of the house? Or maybe just a sign I am traveling too much?
I saw quite a few lake-forest-and-mountain-view cabins around Norway that I wouldn't have minded settling down in with that very synth, a pair of Genelec speakers, some tape to record onto and maybe a spare change of clothing for the next year or two. Someone please tell me how to follow those dreams!
Or at least tell me where my goddamned electronics are…
EDIT: SAS finally did tell me where my electronics are, and I should be reunited with them shortly as of morning of 21 Oct. Leaving this entry up as a snapshot of my mental processes…
Tags:
denmark
,
norway
,
photo
,
synthesizer