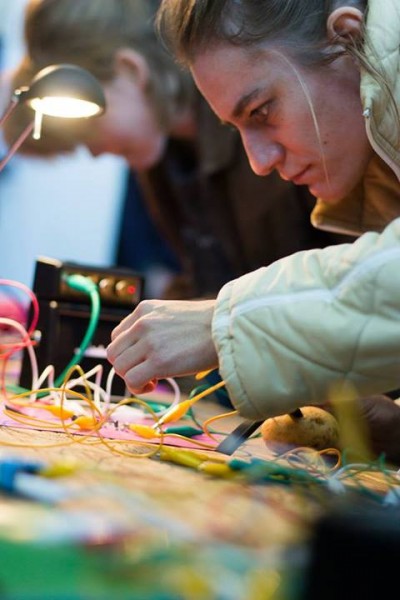 Changing the Power Base
Around the time of the recent Female Pressure report, which called out many sound and music festivals around the globe for their scandalously poor representation of female artists, I had several discussions with the main organizers of the LAK Festival (three quarters women, incidentally) about how to address the issue. To their credit, they didn't make a big deal about it. No "female artist showcase" or other kinds of tokenism involved. They simply selected artists they were interested in, which just so happened to place a fairly even number of men and women on the stage that weekend. Which is pretty much how things should be, in my own opinion.
What surprised me more was the turnout for the workshops. There are many ways of reaching out to potential participants of an arts and technology workshop. Written one way, with a focus on parts-catalog jargon and makerlab buzzwords, the turnout is often exclusively dudes in their mid-20's who wear hooded sweatshirts 24 hours a day, rarely bathe and posses an obsessive interest in controlling their toaster with an Arduino or 3D-printing yet another ashtray.
Written another way, with more of a nod to aesthetics and content, or even just acknowledging a more intuitive and non-linear approach to arts-n-tech, the results are much more varied and far richer. In this sense, I guess we did something right because three quarters of the workshop participants were women–as compared with a whopping zero percent in the workshop I taught to a Danish university sound design course the following week!
I emphasize the presentation and participation of women not from a "Yeah, sisters!" kind of feminism, but rather as a barometer of how it is possible to reach out from a traditional arts or music festival power base. Age, education, race or class could be another set of many possible indicators left for another set of reflections on this or any other festival.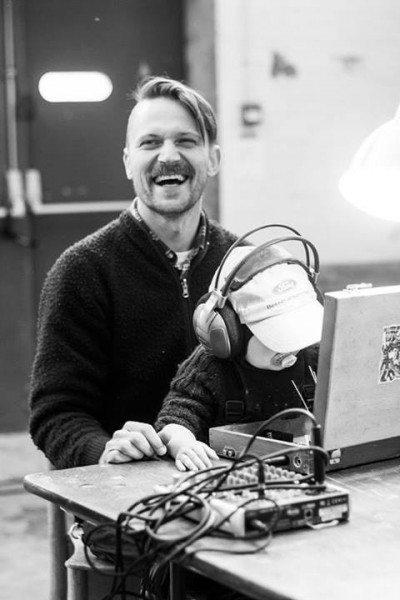 Life in an Alienating Utopia
One criticism of the festival I have heard in several places is that it was merely "sound-for-sound's-sake." And this could well be valid–from the position of the passive spectator. I'm sorry if this is news to anyone, but even after one hundred years of history, electronic sound remains a fundamentally alienating dystopia for the exact same reasons it provides a creative utopia.
Namely, this is because it is no longer necessary to have the source of the sound present during its performance, and because sounds can be created which have never been heard before, both through means with which the audience has no connection visual or otherwise. Any kind of electronic sound presentation which neglects this alienation on the part of a traditional audience is doomed to failure with them. Simply put, it's not just "all about the sound." Not now, and not ever.
Innovative approaches to engaging the audience don't regurgitate the 90's "interactivity" model of waving to the machine in the proper way so that the machine waves back. Nor do they sugar-coat everything in accessible techno beats. The performer who crouches motionless behind the laptop, mixer or pile of obscure gear playing (or playing back) what one LAK reviewer simple-mindedly called "ant-war" music deserves the reaction they get from outside the small, safe confines of their scene.
Don't get me wrong here, I love challenging, experimental music–when it is well-presented. But I simply gave up on expecting it to "cross over" to a larger audience long ago. There are very few "civilians" (as Kristina Andersen quipped to me one evening) at an experimental sound art festival, and the ones who do show up can be a cynical bunch.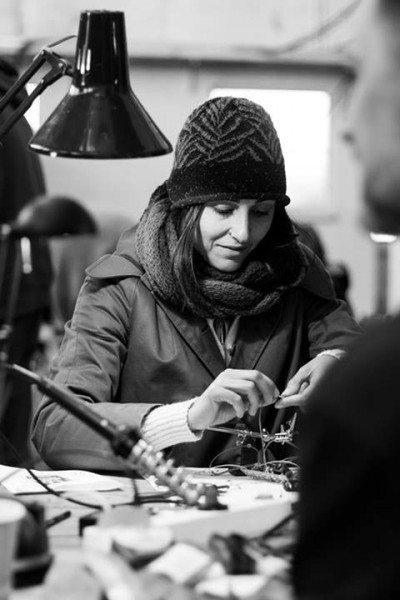 The Participatory Model
The "sound-for-sound's-sake" criticism immediately falls apart when the participatory model is taken. In my own workshops, I have noticed again and again that people who would never attend an experimental concert are quite happy to play one of their own when given the chance. Other people's noise can be annoying, but your own noise–that is sublime! So instead of trying to pack 100 people in a room to watch one self-indulgent noise artist, why not let 10 people become one for themselves for a few hours?
This is the challenge to the passive, cynical audience member… to drop the cool, "what the fuck" posture and take part in something rather than stand by the sidelines and spectate. As Tore Honoré Boe observes about his Acoustic Laptops, when people first see a wooden box with a few toothbrushes glued inside, their skepticism remains high until they actually reach inside and "touch the sound". Then their attitude immediately changes and they find themselves captivated by their own noise.
For me, two of the most successful workshops were led by Mads Bech Paulszewski-Hau and John Grzinich. In each case, participants committed themselves to days of preparation, creating a tactile sonic installation and a blindfolded sound walk which they themselves were responsible for presenting during the festival. The workshop leaders worked with a goal of planned obsolescence, facilitating and fading into the background the more the participants became confident of their own work. These participants came from a wide range of backgrounds, from visual arts to movement to music to simple interest–as did many of the workshop participants that week. The common factor was the complaint that access to information about sound art was very hard for them to find.
Similarly successful were the CEO Bendorama circuit-bending workshop, the Syntjuntan circuit-sewing workshop, and in particular Kristina Andersen's ElectroSqueak Club instrument-building workshop for children, all of which provided a low-stress point of contact with electronics, materials and sound which simply does not exist in arts education on the university or community level almost anywhere else. One particularly interesting turn of events came when one of Christian Skjødt's improvisation workshop participants installed herself in the stairwell and in her own way joined the lineup of the festival. By and large, those who came–the untrained, the curious, the non-professional–were "civilians" in the most basic sense of the word.
Let a Thousand Noise Artists Bloom
–But who is going to watch all these freshly-born sound artists perform?
–Who cares.
The participatory model is highly resistant to stage-elevation. It simply isn't the point. For centuries, folk music has been created not by professional artists but by everyday people for their collective enjoyment, rather than to single one person out as The Artist and celebrate them alone. Why should electronic sound, the folk music of our age, be any different? In that sense, one cannot complain if there are "too many" sound artists or performers out there, since it is no longer about competition for other people's attention. The consolation prize is perhaps more people coming into the scene to spectate on other people's sound art performances some time in the future. Think of it as a small investment…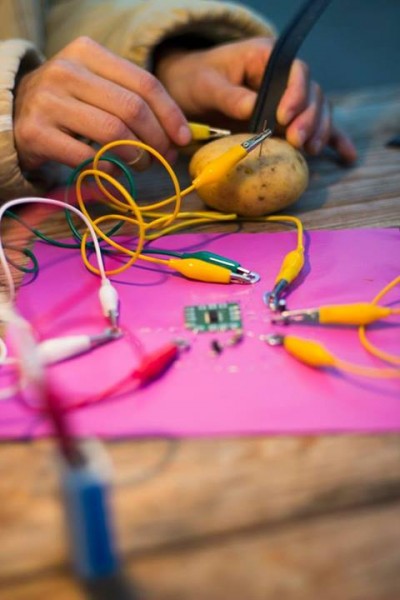 A Deeper Sense of Contact
This kind of thinking requires a radical reboot of the traditional festival strategy of success-through-maximum-headcount, however. The participatory model is democratic in the sense that it allows direct access, and not because it sells thousands of tickets. Like being one of six pupils at a Montessori or Steiner school rather than one of hundreds at a public school, it is a deeper, more involved way to experience the art form and should be valued for that reason, and not because some "thump thump thump" put a lot of hands in the air.
Do you try to touch a thousand people in a superficial way, or touch a dozen people in a deep way? Depends on your funding model, I suppose. But moving away from one's traditional, elite power base always requires new models. So even when it means less bodies in a room for now, I am happy to see LAK moving in that direction.
—D. Holzer, Västernorrland, Sweden 09 Oct 2013
Thanks and Appreciation
My sincere thanks to Katrine Møllebæk, Sif Hellerup Madsen, Agnete Seerup, Rasmus Cleve Christensen and the festival volunteers for organizing a great week, to John Grzinich, CEO Bendorama, Tore Honoré Boe, Christian Skjødt, Mads Bech Paluszewski-Hau, Kristina Andersen, Lise-Lotte Norelius and Ann Rosén for their hard work on thew workshops, to Dani Dögenigt and Sebastian Edin for their assistance during the workshops, and to all the workshop participants for their interest and energies! Photos courtesy of LAK Festival, Kristina Andersen and Flora Tosti.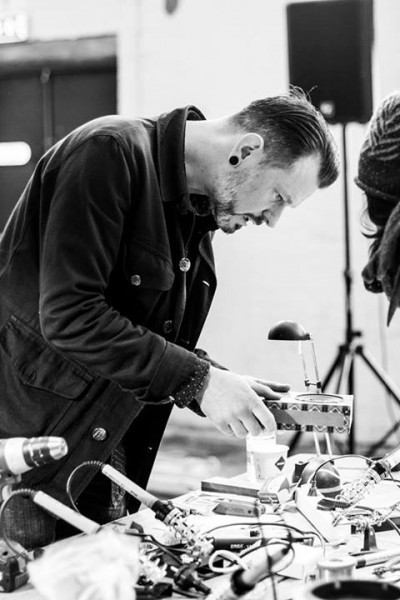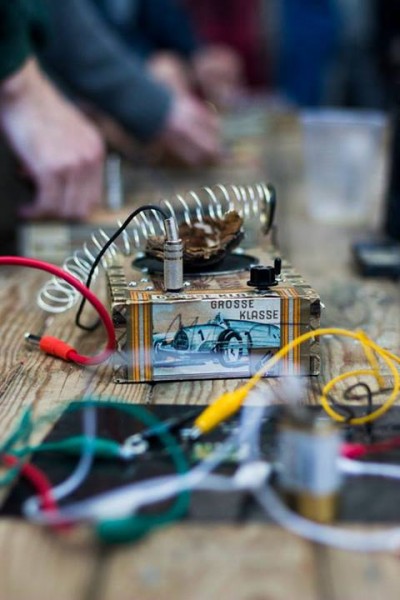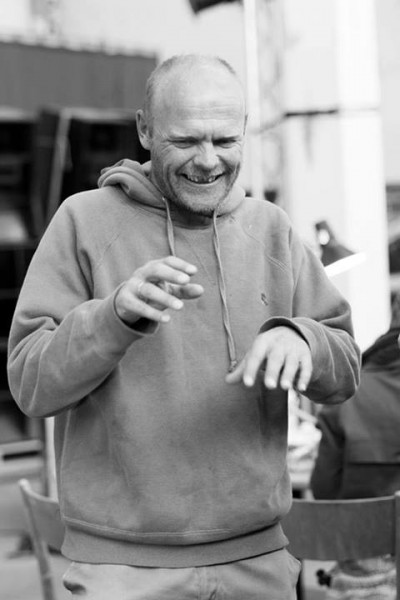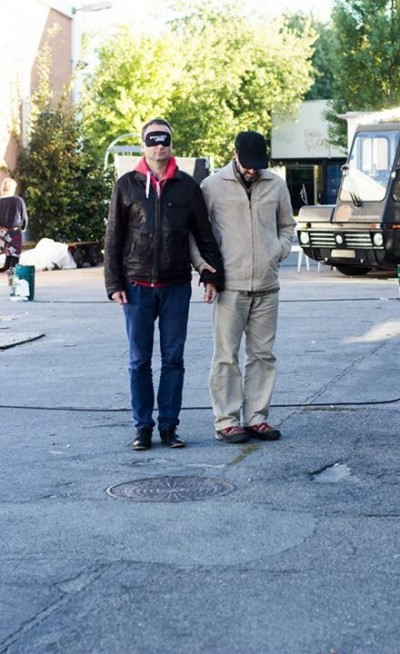 Tags:
denmark
,
Essay
,
photo
,
workshop