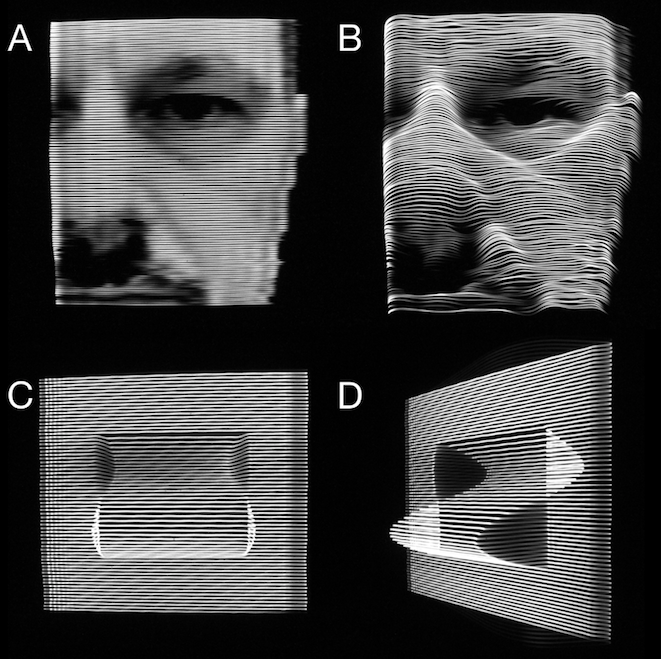 Book designer Claire Matthews and I got a Vector Synthesis print proof back last week, and since then we have been working like mad to get this publication ready for the printer. We have made so many improvements to the layout and flow of both the text and images, and I have also done several more rounds of corrections based on feedback from various reviewers. So now we really believe this is the best possible state this book can be in for sending for the final print.
   Over the course of this Kickstarter, the print run jumped from 100 to 700, and with that increase came a bit more concern from me over a few things–namely image permissions. I have sought permission to reprint most of the images in the book which came from other sources (something I would not have bothered with if it had remained a friends-and-family affair). This has lead to some interesting contacts with members of the David Tudor ensemble Composers Inside Electronics, or with Bill Etra's widow Rozalyn Rouse Etra through the kind assistance of Benton C. Bainbridge. And in other cases I have redrawn or created new artwork from scratch (as with the Vasulka-esque scan processor examples at the start of this update) both to clarify images and to deal with the possibility that some image rights-holders may not answer in time (or ever!). This has caused a bit of delay in the publication process, but honestly I am very happy with the results and think that it is totally worth the wait and work.
  We aim to send this book to the printers in the coming week. Once I have the definitive delivery date, I will arrange for the shipping of the book to all of you, likely in the start of September. Copies of the book can still be ordered through me by sending an email with your postal address to MACUMBISTA at the domain GMAIL dot COM. I thank you all kindly for your patience and support.
My best wishes from Helsinki,
Derek Holzer
Tags:
book
,
vectorsynthesis