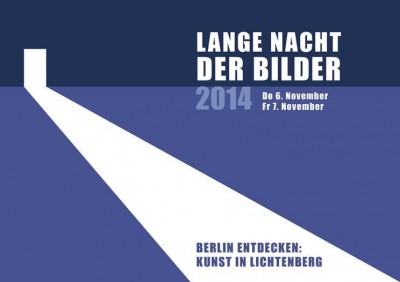 As part of the Lange Nacht der Bilder Lichtenberg 2014, Juan Carlos Duarte, Darsha Hewitt, and I will host an open studio from 20-00h on Friday 07 NOV 2014 at the Atelier Macumba.
Drop by to try out several of the SoundBoxes, Benjolins and custom modular synthesizer systems I have built, and sip a little fine bourbon while you are at it!
The instruments:
http://macumbista.net/?page_id=4035
Live sets by Seth Zahn + Matthew Burnett, Juan Duarte and Derek Holzer, a demo of the Wurlitzer Sideman tube drum machine by Darsha Hewitt, a live Benjolin+snaredrum set by Andi Stecher, and a very reasonably-priced selection of 10 American whiskeys for your tasting pleasure by Pure of Taste the Doom/Slowlands fame.
There will be many other exhibitions, events and open studios going on that night as well here, see full program here:

http://www.hb55.de/lange-nacht-der-bilder-2014
Atelier Macumba, Room 2.31, Eingang B, HB55 Kunstfabrik Herzbergstrasse 55 Berlin-Lichtenberg.
Tags:
berlin
,
performance
,
synthesizer