Artist Technical Support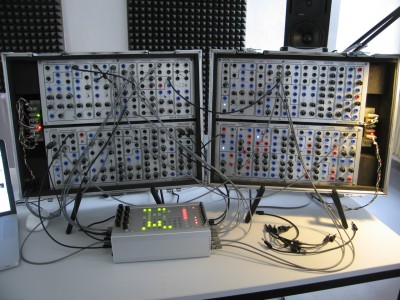 Customized Hinton SwitchMix matrix mixer for Thomas Ankersmit's Serge modular synthesizer
Besides my performances and workshops, I am also available for support of individual artist projects involving custom analog electronics, sound recording/editing/mastering, Pure Data programming for sound and image and Processing/Arduino for physical computing and sensor-based interaction. Some of my previous clients include Thomas Ankersmit, Antoine Chessex, Staalplaat Sound System, Hildur Ingveldard Guðnadóttir & Elín Hansdóttir, John Grzinich, Sabine Vogel, Mareike Lee, Nancy Mauro-Flude and Stephen Lichty.
I have also worked with a number of students from the Jutland Music Conservatory (Aarhus DK), the Trans-Art Academy (Intl), the Sibelius Academy (Helsinki FI), the Jan van Eyck Academy (Maastricht NL) and others as a private tutor and Masters of Fine Arts adviser.
Please get in touch with a project outline for a consultation and quote:
"macumbista" AT THE DOMAIN "gmail.com"
Or use the Contact page.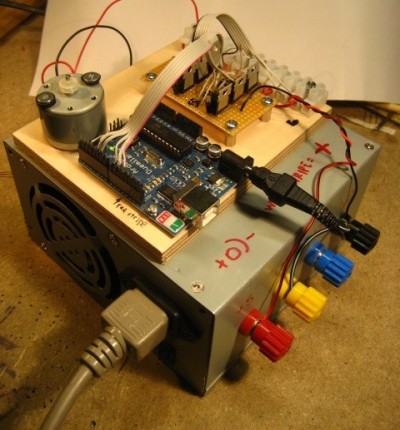 Motor controller for Mareike Lee installation